Canadian TCSL Journal
Papers Presented at the 3rd China-Canada TCSL Symposium
第三屆中加汉语教学研讨会论文
Main Theme:
"TCSL Textbooks and Teaching Resources in the New Century"
"新世纪汉语教材与教学資源之探究"
Content

Speaker

---

Foreword:
1. President's Message
Robert S. Chen
Keynote Speeches:
1." TCSL教材的发展趋势"
Xun Liu
2. "对外汉语教材出版的探索与实践"
Dexiang Qi
Special Report:
3. "TCSL Textbooks Used in Canadian Universities & Colleges"
Juying Yang
Paper Presentations:
4. "An Examination of the Concept of 'The Textbook' in TCSL"
Joe Wu
5. "Culture Text and Teaching in TCSL"
Robert S. Chen
6. "慧眼识珠,匠心独运,梁丽芳的《<早春二月>电影剧本导读课本》评析"
Helen Wu
7. "Technologies Assisting Reading Comprehension"

Yuanmin Gao

8. "Resource Selection Process in Alberta"
Wai-Ling Lennon
9. "New Century CSL Textbooks Should Reflect Results From Linguistic Research: the Case of the Mandarin Tones"

Hua Lin
Reports:
10. "A Primer for Advanced Beginners of Chinese"
Duanduan Li
11. "Interactive Chinese Tutor"
Laifong Leung
12. "The Magic Writing Board"
Joan L. Yang
13. "Let's Learn Chinese, Books I, II, III, IV"
Billie L. Ng
14. "On Textbooks for Business Chinese"
Mingzhu Lu, Ying Sun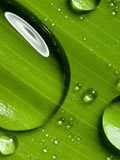 Note: all journals are in PDF format.
Index | Contribution | Archives | Editorial Board
Please visit us regularly for latest updates.